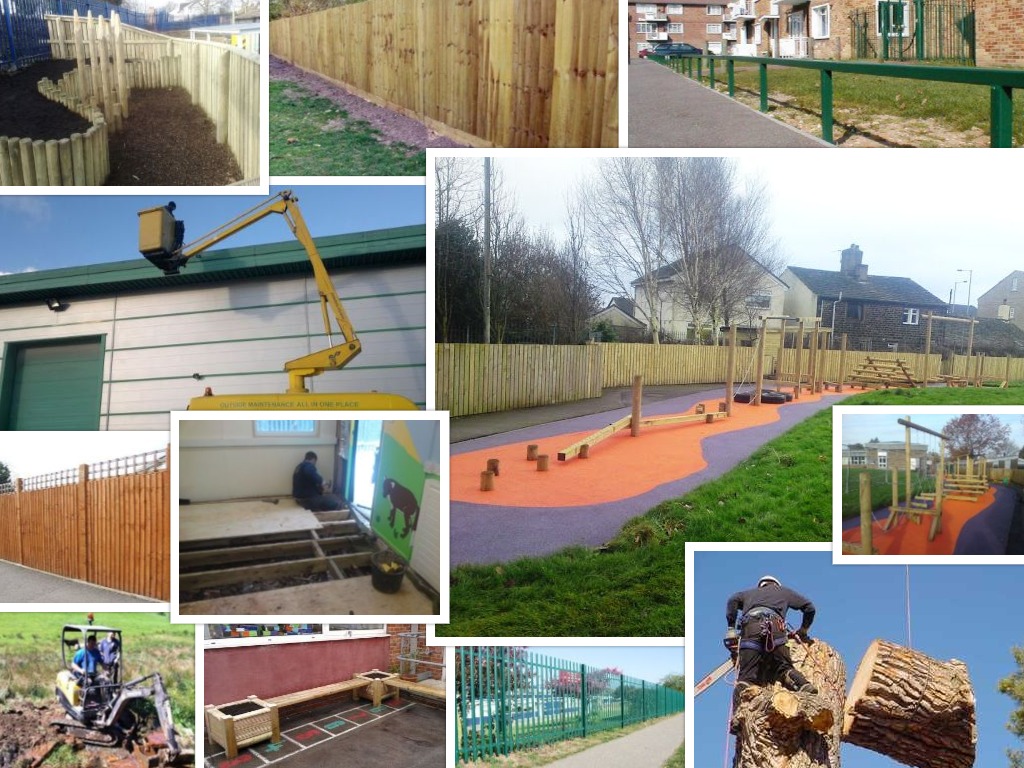 Garden maintenance and landscaping professionals.
Welcome to Chain Reaction Yorkshire Ltd, the landscaping professionals. Our long established family business specialises in transforming dull and unused spaces into beautiful and exciting landscapes that you can be proud of. We have many services to offer including garden maintenance, mowing, weeding, turfing, clearance, pruning, trimming, planting and landscaping. Browse our other pages for details of the innovative work that we do, or contact us for a no obligation, free quotation. Our experienced team will have your grounds looking superb in not time, and we offer one-off work or contract terms meaning we don't just get your garden looking good, we keep it like that all year round. So if you need more help in Autumn to remove leaves from the garden and gutters speak to us.

School Gardening and Services
We offer a range of services specifically for schools that will fit your budget. These services include regular garden maintenance including mowing, strimming and weeding as well as garden clearance and removal and pruning of trees and bushes to keep your grounds in top shape and safe.

Garden Maintenance and Clearance
We offer a range of services to fit your budget, these include General gardening, Landscaping, Installation and maintenance of Water features, Turfing, Planting, Hedge trimming and Hard landscaping. We also offer regular garden maintenance including mowing, and weeding as well as garden clearance.

Handyman services
Need a shelf putting up, or a gutter clearing, or anything DIY related then we can help with that too.

Fencing and Gates
We can supply and fit fencing and gates to your requirements, please contact us for details.

Cherry Picker services
Standing 12.5 metres tall our cherry picker provides quicker access to high areas and is a much safer alternative to hazardous and unstable ladders.
Scaffolding could be used to reduce falling hazards but is much more expensive and can be very time consuming. Not only can our cherry picker provide a much cheaper alternative to scaffolding but it can also get into the hard to reach places that a solid scaffold cannot, and much more quickly.
Our cherry picker can be used for almost any high or out of reach area and for a wide variety of uses. Here are the most common examples:
Gutter clearance
Building maintenance / repair
CCTV installation / maintenance
Lighting installation / repair
Signage installation / maintenance
Window replacement / repair / painting
Roof repairs
Arial fitting / repair
High access surveying
Tree work - thinning /felling
Emergency high access
High hedge trimming or capping
Please call us for more detail on 01274 949524 and 07798 895422.
*Note: the Freephone number redirects to our main number but there is a delay while it transfers.